We got you some interesting LEFTies stuff linked together here.....check out

Probably the best place in the world for lefties.... Southpaw

In the UK there is the Virtual Guitar Store, always interesting gear...

Dave's Lefty Guitar Resource Page gives lot of info on Lefty chords scales and nore...
Aout. com LEFTY resource index

And for all you LEFTY BASS players, there is one place you MUST go.....although its German, I am sure you can figure it out....Linke Bass Seiten

In Germany NO-1 has an interesting stock of LEFT-hand gear. Take a look its really amazing. Vielen Dank.....

In the US we have Guitarshop.net

Take a look at Adirondack, a music store in Hudson Falls, N.Y. and in Cyberspace. Not a lot out there with this kind of offering........

Check out Ebay for the available LEFT-hand guitars at this moment:. Just click. the selection has been made for you.........

For all you German LEFTies, you need to visit the BERLIN American Guitar Shop. Wide collection of LEFT-hand instrument....

Here an interesting Dutch collector of B.C. Rich gear...must see

A Dutch enthousiast, always some nice lefty guitars on offer too at linkshandigegitaren.nl
Another LEFTies website.......
The AXPERT, Pierre Fillet
Best address for all; you Dutchies that are looking for customization, training for rebuilding to LEFT and more. Use to work in Nashville at Gibson Guitars. Check out his site.
Ed Roman USA Beautiful rockabilly guitars and fast modern stuff too, all LEFTies.
Guitar Sam Guitar Sam has some too, mainly Fenders. Real nice gear. Play it again Sam....
Southpaw Parkway In Berkeley, California. Have some nice home made lefty stuff. Sure looks tasty. They say they ship all over the place, even "abroad".........
About.com some useful articles on converting a bridge on a right hand, chord finder for LEFTies etc........
www.come.to/gitaar a dutch guitar site, all you ever wanted to know.
Suprise.com Surprise, surprise. Who would have ever expexted surpise.com to find our LEFT-hands. Well they did. Well done, keep up the good work.....
A home-address lefty salesmen Several nice items.....
| | |
| --- | --- |
| THE Dutch guitar discussion site | |

Gitarrenwerkstatt.com a site from Michael Schneider, the lLEFT-hand builder from Germany. Som Used LEFTies in stock too. Interesting
Left-Hander Some general frustration on LIVIN IN THE MIRROR. Takes even a scientific view on us LEFTies. How we got our brains mixed up and stuff. Real need-to-know stuff.

Left hand info page More more more
Chordfinder Also for LEFTies. Thats what I call software development....

www.linkshandig.com Interesting site from Joris Stoop for all you Dutch LEFTies.........enjoy

www.gruhn.com Gruhn, straight from Nashville, alway some fine LEFT-hand instruments......see for yourself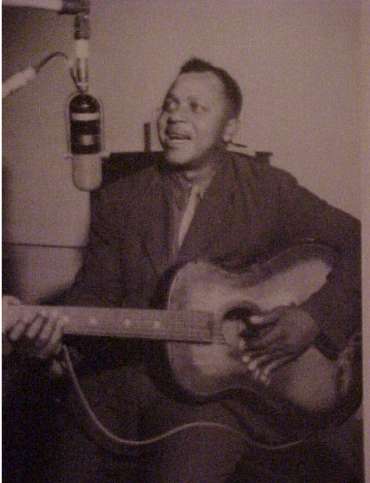 The guy above is Big Joe Williams, he was really right handed. It is a mystery why he tried his guitar LEFThanded. Anyways the picture is authentic.